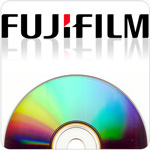 Japanese multinational company, Fujifilm, has recently announced that it is in the process of developing new optical disc technology. The company hopes to develop the technology fast enough to make a 1 TB disc ready for the market by 2015. The disc, which uses a special combination of recording methods to store memory, will end up costing significantly less than what Blu-ray discs run for in the market today.
With the new announcement from Fujifilm, you may just find yourself using one single disc for all your movies, music, files, and more in no time.
Read more: The Future Of Optical Discs: 1 TB Discs from Fujifilm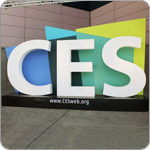 With just weeks to go until the 2013 International CES kicks off, manufacturers are already starting to leak details about what hot new products will be at the show. Here's a sneak preview of some of the bigger stories we will be following:
Samsung to Present "Complete Brand Makeover"
South Korea's pre-eminent electronics manufacturer has its hand in everything from smartphones and tablets to televisions, cameras, computers, and even home appliances. People are already buzzing about whether Samsung will be ditching their famous Blue Oval logo for a new company look.
4K Televisions Officially Named "Ultra High Definition" (UHD)
In addition to their brand makeover, Samsung is also in the news for winning a staggering 27 CEA Awards. One particular award, the Best of Innovation, was given for Samsung's new 85-inch Ultra High Definition TV which has 4 times as many pixels as a regular HDTV.
Read more: 2013 International CES Preview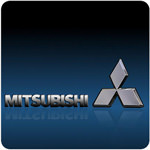 Mitsubishi Kagaku Media Co., Ltd., better known as Mitsubishi, has announced the release of a set of enterprise-grade Blu-ray discs. The discs, which were officially released during the month of September, are available for purchase and are specially made to service disc archiving systems. According to Mitsubishi, the Blu-ray discs are meant to last at least ten years, and projected times indicate that that's a conservative estimate.
Read more: Mitsubishi Archival BD-R XL 100 GB Discs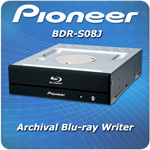 If you have not bought yourself a Blu-ray disc writer yet, then this new innovation from Pioneer may just be what you are looking for.
Pioneer Japan announced the release of a new Blu-ray disc writer just this week. Based on its predecessor the BDR-208M disc writer, The BDR-S08J is a 15x Blu-ray disc writer meant to burn data onto a variety of Blu-ray disc formats.
Read more: Pioneer Introduces BDR-S08J 15x Blu-ray Disc Writer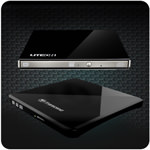 External hard drives are not the only consumer products that are undergoing renovation in design. Even external CD and DVD writers are getting major makeovers to be more compatible with the sleek and slim design of notebooks, most especially ultrabooks, of today. Following this compulsion are Lite-On and Transcend. Both companies have designed ultra-slim portable CD/DVD writers meant to complement the looks of current laptops yet still offer the performance expected out of standard optical drives.
Read more: Lite-On Vs. Transcend External DVD Writers