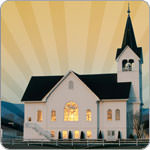 Today I want to talk about starting a CD duplication ministry and how it can benefit your church. This guide can be helpful to churches of any size, whether you have 50 people or 5,000 people.
Let's start at the beginning: what is an audio duplication ministry? In a nutshell, this means that the members of a church (they can be paid staff or volunteers) help create recordings of the weekly services, which are then made available to the rest of the congregation.
In the past this was done with cassette tapes, but today most people just use recordable CDs. They are cheaper and much more convenient.
Read more: The Complete Guide to Starting an Audio Ministry with CD Duplication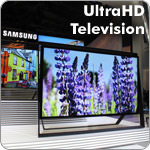 At last year's CES show, there was a lot of buzz about 3D televisions and Ultrabooks. This year the hot ticket was UltraHD television. Formerly known as 4K TVs, these sets have a resolution of 4096 x 2160 pixels – twice that of the 1080p standard.
UltraHD TVs also offer larger screen sizes – everything from 50-inch sets to 110-inch sets were on display at the show. The larger screen and improved picture quality provides a more cinematic experience to the home viewer.
4K video will consume exponentially more bandwidth than current high-definition video. Streaming and mobile technologies are currently not designed to handle such high resolution videos. So how are people going to enjoy the latest movies in UltraHD? The answer is simple: Blu-ray.
Read more: Blu-ray Disc Association Investigates 4K Blu-ray Discs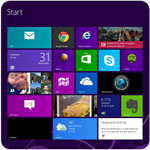 Emerging DVD markets in South America and some parts of Asia as well as Blu-ray discs becoming popular in Europe and North America are enough proof that the optical disc business is here to stay. What's more, the latest Windows operating system makes sure that optical media won't vanish in America any time soon. Disc burners are great for duplicating discs at home.
Windows 8, the latest version of Windows released for general availability in October 2012, runs on PCs with only a mouse and keyboard or those with touchscreens like tablets, and those with both. Aside from familiar and new Windows features, Windows 8 has disc-burning tools that can make the disc-writing process as easy as 1-2-3!
Read more: How To: Windows 8 Makes CD/DVD/Blu-ray Burning Easy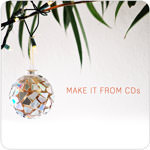 The amount of electronic waste present in landfills is alarming. Not only are most devices non-biodegradable, but they also leak harmful materials into the soil, leading to detrimental environmental effects. To avoid this, a dedicated few are working their hardest to reuse electronic products to prevent them from ending up in landfills. Such actions have led to groups of people who regularly "upcycle," or transform computer accessories and peripherals into something completely different but still useful.
Below, I will show you how to take inexpensive CD-R, DVD-R and BD-R discs and make awesome Christmas ornaments.
Read more: How To: Use CDs For DIY Ornaments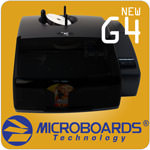 When it comes to disc publishing systems, you want to be able to strike a balance between speed and quality. A disc publishing system becomes popular when it takes this balance into account and churns out a product that can handle decent output while delivering at high volume. In line with these requirements, Microboards has introduced their new G4 Publisher, meant for mid- to high-volume disc production, and G4 Autoprinter, which offers the same great print quality without disc burning capabilities.
Read more: Microboards Introduces New G4 Publisher and Autoprinter