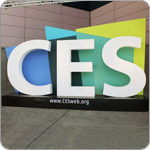 The year 2014 is just weeks away, and you know what that means! No, I'm not talking about champagne and New Year's Resolutions – I'm talking about gadgets and technology. I'm talking about the 2014 International CES show in Las Vegas!
So what kind of innovations can we expect to see at this year's show? Here's a sneak preview:
High-Tech Badges
The world's biggest technology trade show was still using paper badges up until last year. New for 2014, CES is going high tech with Near-Field Communication badges. Smartphones such as the Samsung Galaxy S4 have NFC capabilities. ALL badges must be picked up at the show as there will be no advance mailings.
Read more: 2014 International CES Sneak Preview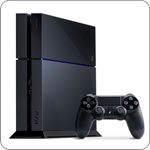 There has been a lot of buzz surrounding the PlayStation 4, the first all-new game console from Sony since the PlayStation 3 came out seven years ago. If you are one of the millions of gamers with the PS4 at the top of your list, I've got good news for you: Christmas is comin' early this year! That's because the PS4 goes on sale in North America on Friday, November 15th.
But if you're anticipating playing Call of Duty: Ghosts or one of the other exciting launch games, you'll have to take care of two little things before you can jump into the gameplay.
Read more: Sony PlayStation 4 Requires One-Time Activation to Watch DVD, Blu-ray Movies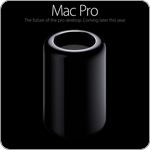 On June 10th, Apple introduced an all-new Mac Pro desktop at the WorldWide Developer Conference event in San Francsico. Not only is it a major hardware change for the Mac Pro, it is a new approach to the idea of a desktop computer altogether. One notable feature of the forthcoming machine is its lack of an optical disc drive.
Out with the Old, In with the New
The current generation of Mac Pro comes in a traditional tower configuration, similar to a PC. It is a large box that sits under your desk and contains modular components like a power supply, main board (or "logic board" in Apple-speak), video card, and disk drives. The tower is made of aluminum rather than plastic, but it is basically a fancier and more stylish version of a PC tower.
The upcoming Mac Pro will be entirely different. It is shaped like a cylinder – 9.9 inches tall and 6.6 inches in diameter. It looks a bit like one of those compact subwoofers that people install in tight spaces, such as behind the seat of a small pickup truck.
The old Mac Pro came with a SuperDrive – Apple's term for a CD/DVD burner drive. The new one does not have an optical drive at all, which I feel is a huge mistake. Allow me to explain why. Read more: Apple Introduces Redesigned Mac Pro, Sans Disc Drive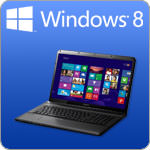 Microsoft's Windows 8 operating system has been on the market for four months now, and I have been hearing a lot of mixed reviews about it. One of the biggest complaints I've listened to from friends and family is about Windows 8 not being able to play DVD movies natively.
In response to that, I'm going to talk about three different ways that you can watch DVD movies in Windows 8.
1. Buy an Upgrade from Microsoft
This recommendation isn't likely to give users a warm, fuzzy feeling – especially if they just paid a lot of money for a new computer or a Windows 8 license. However, Microsoft offers two different "Feature Packs" you can buy which add DVD playback, among other things. For both of the following options, you need to have Windows 8 already installed and running on your computer. Read more: 3 Ways to Play DVD Movies in Windows 8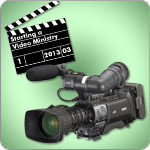 Recently, I talked about creating an audio CD duplication ministry for your church. Today, I want to talk about some of the benefits and drawbacks of starting a DVD video ministry for your church.
A DVD ministry would allow a church to record video of its services and make them available to members, usually for a small fee (to help cover production costs). The most common types of DVDs to produce are weekly services, special events, or even new member orientation/welcome kits.
Let's take a look at some of the reasons why your church might want to (or might not want to) get started producing their own original videos.
Read more: Pros and Cons of Starting a DVD Video Ministry