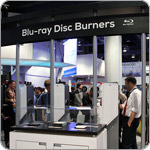 At the 2014 International CES show in Las Vegas, I was on the hunt for some exciting data storage products and innovations. At the Pioneer booth, I was wowed by the variety of Blu-ray drives on display!
Pioneer is a founding member of the Blu-ray Disc Association and has backed the format since its inception in 2004. They are also one of the few companies still rolling out new internal and external drives with the latest Blu-ray capabilities. We've written about Pioneer's new hardware in recent months, but it was still pretty impressive for me to see the drives with my own eyes!
First up was the BDR-2209, a 5.25″ drive for use in a full size computer tower case. It boasts an incredible 16X write speed for BD-R media, making it the fastest drive currently available on the market today. This drive also supports triple-layer BDXL discs up to 128GB in size!
Read more: CES 2014: Pioneer Shows Off Latest Blu-ray Drives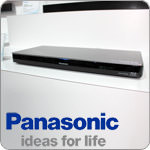 We saw a lot of exciting new technologies at the International CES show in Las Vegas earlier this month. One of the ones that caught my eye was a new line of Blu-ray disc players from Panasonic.
For 2014, the company is planning to launch a line of three Blu-ray players. I'm going to take a minute to talk about each of them and what makes them different.
Panasonic Smart Network 4K Plus 3D Blu-ray Player
The top of the line model from Panasonic is this DMP-BDT360, which does just about everything. It plays regular Blu-ray and Blu-ray 3D discs. It can up-convert Blu-ray discs to 4K UltraHD resolution, which is a very cool option if you are thinking of making the leap to a 4K television in the next few years.
Read more: CES 2014: Panasonic Announces New Blu-ray Players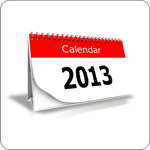 As we are less than a week away from the new year, I would like to take a moment and reflect on the biggest news stories of the CD duplication industry in 2013.
In January, an article we ran about How to Burn CD/DVD/Blu-ray Discs in Windows 8 went on to become our most popular post of the year.
The new Microboards G4 line of CD/DVD publishers went on sale in February, replacing the outgoing G3 publishers. We also wrote about Sony officially ending production of MiniDisc players.
In March, we introduced you to the new line of Producer IV publishers from Rimage. We also published a great Guide to Starting a CD Duplication Ministry for churches who are looking to start a duplication ministry.
Read more: Duplication Year in Review 2013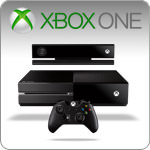 According to the popular gaming news site Kotaku, about 150 XBox One users have reported problems with their new game consoles' disc drives. The drives are scratching games and making a gut-wrenching grinding noise upon inserting a disc.
Like the PlayStation 4, the XBox One also sold over 1 million units on its first day. If approximately 150 of those one million users reported a hardware problem, that puts the failure rate for the XBox One at about 0.015% – an extremely small number. This is not nearly as bad as the "Red Ring of Death" problem which plagued the XBox 360, which is reported to have affected 27% to 54% of consoles at various points in time.
Still, for gamers who have been eagerly anticipating the XBox One since it was revealed in May, the issue is a big annoyance.
Read more: Disc Drive Issues Affecting Small Number of Xbox One Consoles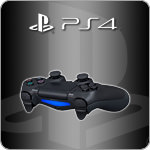 Customers who pre-ordered the Playstation 4 launch bundle began receiving their shiny new game consoles in the mail last week. But for hundreds of customers, their excitement quickly turned to rage upon finding out that the consoles were dead on arrival.
Over 800 customers have left 1-star reviews for the PS4 Launch Bundle on Amazon.com, stating that the $399 console did not work out of the box. The stories are all very similar: the customer opens the box, connects the power and HDMI cables, and gets nothing but a flashing blue light.
Read more: PlayStation 4 Sees Strong Sales in Spite of Defect Claims