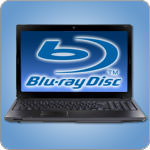 The Blu-ray Disc Association is a group of manufacturers that includes Sony, Intel, Pioneer, Panasonic, and dozens of other companies. Together, they come up with the standards for how Blu-ray products will look and work.
Recently, the group group announced that they have approved a new specification for double-sided discs. Known as BD-DSD, the new specification will allow for up to 200GB of storage on a single disc (100GB/side).
Read more: Blu-ray Disc Association Moves Forward with Double-Sided Discs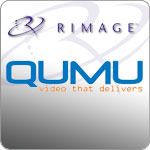 In the world of business, companies must adapt to changes in their environment. If they do not adapt, they risk being passed by.
With the market for CD and DVD products shrinking, many companies in the duplication business have branched out into other industries.
Microboards technology has gotten into 3D printing with their Afinia 3D printer. Primera Technology has moved into the labeling industry, with a full line of color label printers and applicators. As for Rimage, they made a big push into enterprise video back in 2011 when they purchased San Bruno, California-based Qumu, Inc. for $52 million.
Read more: Qumu Sells Rimage Corporation for $23 Million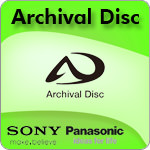 Have you ever wondered how Facebook stores photos for hundreds of millions of users? Or how Google can afford to give everyone 15GB of free cloud-based storage?
The Growth of Big Data
As we adopt more cloud-based services like Twitter, Tumblr, SnapChat, Instagram, and others, the amount of data these companies need to keep on record grows exponentially. These web services are part of what's known as big data, which is a collection of information so large that it is tough to manage and nearly impossible to visualize.
Read more: Sony and Panasonic Create New 300GB Archival Disc Format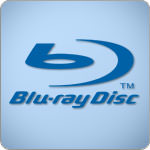 In a previous post called Blu-ray Disc Association Investigates 4K Discs, I argued in favor of Blu-ray becoming the format of choice for 4K or UltraHD content.
Now, a recent news story confirms what we've been waiting for all this time: the Blu-ray Disc Association IS working on a specification for 4K Blu-ray discs, and it's expected to be out sometime this year.
The statement from Mark Teitell, general manager of the Digital Entertainment Content Ecosystem (or DECE for short) appeared in a recent article on the website HollywoodReporter.com. Teitell was quoted as saying that "4K (Ultra HD) is on our roadmap, and this will need to be a standard since it needs to work on a variety of devices and platforms."
Read more: Blu-ray Disc Association Says 4K Spec Coming Later this Year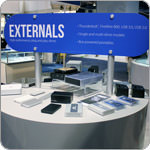 The folks at Other World Computing know first hand the challenges of finding third-party hardware for Apple computers. That's why they have been coming up with Mac-focused drives and storage solutions since 1988.
I caught up with OWC at the 2014 International CES show to see what was new and exciting. As it turns out, there's quite a lot!
OWC makes a wide variety of products to expand your computer's storage, from solid-state drive (SSD) upgrade kits to RAID drives and more. One of the most basic ways to add more storage to your system is with an external disc drive.
Read more: CES 2014: OWC Brings Storage Accessories for Mac Users