Starbucks to Discontinue CD Sales in March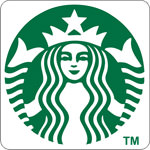 Global coffee giant Starbucks has announced that at the end of March 2015, the company will stop selling CDs in its stores. This is a major move by the Seattle-based company, which operates more than 21,000 locations worldwide, including more than 12,000 in the United States.
The compact disc market has been in decline for years, due to the popularity of paid music services such as iTunes and Google Play, and streaming services such as Pandora, iHeartRadio, and others.
Prior to the announcement, Starbucks had sold music under its own Hear Music Label, which the company purchased back in 1999. They had offered a variety of pop, jazz, and contemporary music selections, as well as exclusive album releases from artists including Alanis Morrissette, Paul McCartney, Joni Mitchell, and Carly Simon.
A spokesperson for the company was quoted in Billboard magazine as saying "Music will remain a key component of our coffeehouse and retail experience, however we will continue to evolve the format of our music offerings to ensure we're offering relevant options for our customers."
While the company has not disclosed its sales of CDs, it seems that the move was based more on image than financials. In my opinion, the company was afraid of looking out of touch in the highly mobile era, even though their CD sales may have still been profitable.
Starbucks has not yet announced what will replace the in-store music sales, but it is possible that the shelf space could be replaced by an in-store kiosk of digital download cards, similar to Apple's iTunes gift cards. Again, this is only speculation and not an official position from the company.
Is Starbucks making the right decision, or are they hurting themselves by removing a niche but revenue-generating arm of their business?