CES 2015: Panasonic Demos First 4K Blu-ray Player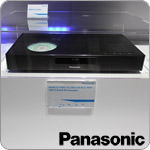 At the International CES show in Las Vegas, Panasonic demonstrated the World's First 4K Blu-ray disc player. This is a pre-production model and is not yet available on the consumer market.
This prototype integrates video processing and optical disc drive technologies that Panasonic has refined over many years, making it capable of reproducing 4K (3,840 x 2,160 pixel) high resolution video at up to 60 frames per second.
This marks a major advance in picture quality over current Blu-ray Disc players, and paves the way towards allowing consumers to enjoy the crisp, true-to-life quality of amazing 4K Ultra HD content in their own homes.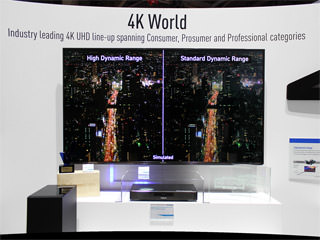 There are several technical advances in this player that allow it to produce such stunning picture quality. The current Blu-ray spec allows for a brightness of up to 100 nits, while the new spec allows for more than 10x that – up to 1,000-10,000 nits! A new wide color gamut standard called BT.2020 greatly increases color reproduction, while high-efficiency video compression technology HEVC (H.265) provides playback at a high bit rate of 100Mbps.
Panasonic is now further redoubling its R&D efforts to bring its customers products that deliver amazing experiences and emotional impact. Panasonic will also participate in the newly-formed UHD Alliance to contribute to the progress of the 4K (UHD) industry as a whole.
A release date and price for the player have not yet been announced, but we'll be sure to keep you up to date as more information about 4K Blu-ray discs becomes available!