Blu-ray Disc Association Says 4K Spec Coming Later this Year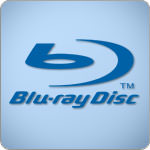 In a previous post called Blu-ray Disc Association Investigates 4K Discs, I argued in favor of Blu-ray becoming the format of choice for 4K or UltraHD content.
Now, a recent news story confirms what we've been waiting for all this time: the Blu-ray Disc Association IS working on a specification for 4K Blu-ray discs, and it's expected to be out sometime this year.
The statement from Mark Teitell, general manager of the Digital Entertainment Content Ecosystem (or DECE for short) appeared in a recent article on the website HollywoodReporter.com. Teitell was quoted as saying that "4K (Ultra HD) is on our roadmap, and this will need to be a standard since it needs to work on a variety of devices and platforms."
Considering that I first wrote about this issue over a year ago, we have seen relatively little progress from the Blu-ray Disc Association on developing the new spec for 4K Blu-ray discs. I was hopeful that they would be swift in announcing the new standards, given how many 4K televisions and Blu-ray players I saw on display at CES 2013.
However, coming up with a new specification for Blu-ray is no easy task. The BDA is made up of more than a dozen companies including Hitachi, Sony, Pioneer, Samsung, LG, and movie companies such as Dolby, Technicolor, and Disney. Getting all of them to agree on a standardized system of video and audio encoding, rights management, and other technical aspects can be challenging.
The Blu-ray format has already shown its incredible flexibility with specifications for single-layer Blu-ray, dual-layer Blu-ray, and even 3- and 4-layer discs called Blu-ray XL that hold 100 or 128GB, depending on the manufacturer. There are also recordable BD-R and re-enscriptable BD-RE discs for data storage applications. The market for Blu-ray 4K is primed and ready to go, if only the hardware were available!
An exact date has not been set, but we hope to see the finalized specification ready sometime in 2014, which will likely put the first Blu-ray 4K discs on the market in early 2015. We will be the first to let you know as soon as more information becomes available.