Disc Drive Issues Affecting Small Number of Xbox One Consoles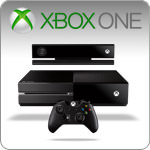 According to the popular gaming news site Kotaku, about 150 XBox One users have reported problems with their new game consoles' disc drives. The drives are scratching games and making a gut-wrenching grinding noise upon inserting a disc.
Like the PlayStation 4, the XBox One also sold over 1 million units on its first day. If approximately 150 of those one million users reported a hardware problem, that puts the failure rate for the XBox One at about 0.015% – an extremely small number. This is not nearly as bad as the "Red Ring of Death" problem which plagued the XBox 360, which is reported to have affected 27% to 54% of consoles at various points in time.
Still, for gamers who have been eagerly anticipating the XBox One since it was revealed in May, the issue is a big annoyance.
Microsoft has acknowledged the problem and is working to rapid exchange the defective consoles as soon as possible. Customers who are experiencing the noise from their machine's disc drive should contact Microsoft support for further assistance.
I want to take a moment to check out the hardware behind the XBox One. Under the hood is an 8-core x86 CPU with 8GB of RAM to provide plenty of processing power for the latest games. The XBox One also features a 500GB hard drive for storing game data, music, and downloaded content.
Like the last two XBoxes, the new console relies on a disc drive for gameplay. When it comes to storage per gigabyte, nothing beats a polycarbonate disc! Storage capacities of Blu-ray discs can be 25GB (for single layer) to 50GB (dual layer). The XBox One uses a slot-loading Blu-ray disc drive from Lite-On, which costs an estimated $32 according to market research firm IHS iSuppli.
The drive can be used for playing games as well as listening to music or watching movies. The console's voice commands make it easy to pause or resume a movie without even reaching for the remote – which is pretty awesome.
I hope that everyone does not panic over this extraordinarily small isse and that Microsoft will make sure customers who bought the XBox One are satisfied and happy.