PlayStation 4 Sees Strong Sales in Spite of Defect Claims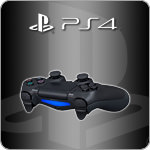 Customers who pre-ordered the Playstation 4 launch bundle began receiving their shiny new game consoles in the mail last week. But for hundreds of customers, their excitement quickly turned to rage upon finding out that the consoles were dead on arrival.
Over 800 customers have left 1-star reviews for the PS4 Launch Bundle on Amazon.com, stating that the $399 console did not work out of the box. The stories are all very similar: the customer opens the box, connects the power and HDMI cables, and gets nothing but a flashing blue light.
The issue has affected less than 1% of consoles, according to news reports from Sony. Still, the Internet rumor mill is buzzing with conspiracy theories over the non working consoles. Everything from rushed manufacturing to internal sabotage by disgruntled Foxconn employees is being blamed for the faulty systems.
Customers who contacted Amazon and to Sony are being told that their consoles will be exchanged as soon as possible.
In spite of the small number of problem consoles, sales of the PS4 have been strong with over 1 million units sold in the first 24 hours! Gamers are quickly taking advantage of the system's high performance graphics and built-in Blu-ray disc drive to enjoy the latest games including Assassin's Creed IV: Black Flag and Call of Duty: Ghosts.
I feel bad for the people who received non-working consoles, but I think Sony is handling the situation in the right way. The situation is not nearly as bad as the "Red Ring of Death" failures that plagued the Xbox 360 a few years ago.
Sony have also released another system update, Firmware 1.51, on November 19th. The update downloads automatically when the system is in standby mode and contains "improvements to system stability" according to a post on the PlayStation Blog.
Have you purchased a PlayStation 4, or are you going with an XBox One? Share your comments with us using the form below this post.