2014 International CES Sneak Preview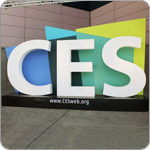 The year 2014 is just weeks away, and you know what that means! No, I'm not talking about champagne and New Year's Resolutions – I'm talking about gadgets and technology. I'm talking about the 2014 International CES show in Las Vegas!
So what kind of innovations can we expect to see at this year's show? Here's a sneak preview:
High-Tech Badges
The world's biggest technology trade show was still using paper badges up until last year. New for 2014, CES is going high tech with Near-Field Communication badges. Smartphones such as the Samsung Galaxy S4 have NFC capabilities. ALL badges must be picked up at the show as there will be no advance mailings.
Keynote Speeches
The CEA has just announced some of the big keynote speeches for the 2014 International CES.
Intel CEO Brian Kraznich will deliver the Preshow Keynote on the evening of Monday, Jan 6, 2014 at the Venetian's Palazzo Ballroom.
CES has also got Rupert Stadler, Chairman of the Board for Audi speaking that same evening.
The following morning on January 7th, Kazuo Hirai, President and CEO of Sony Corporation, will deliver a Keynote at the Venetian.
Marissa Mayer, CEO of Yahoo will give a speech on January 7th at 1:00pm.
Later in the day, John Chambers, Chairman and CEO of Cisco will give a speech at 4:30pm.
More guest speakers will be announced in the coming weeks.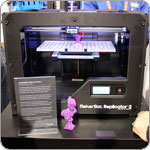 3D Gets Its Own "Tech Zone"
3D printing exploded on the scene last year with companies like MakerBot and Stratasys showing off their latest and greatest machines. The CEA has recognized this fledgling industry and created a special "Tech Zone" for 3D printing companies, which will be located in the South Hall.
There is also a new category called "3D Printing & Additive Manufacturing" for the CES Innovation Awards.
New Tech Zones
In addition to the 3D printing Tech Zones, there will also be several other new zones including:

Gigabit Home Networking (G.hn) – showing off Gigabit home networking devices
MommyTech – a lifestyle zone featuring high tech products for connected families
MotionTech – featuing motion control devices
Panasonic 4K Toughpad Tablet
Forget about your Apple iPad with Retina Display – things are about to get crazy high res with Panasonic's 4K tablet! Boasting a 20-inch screen and a $6,000 price tag, this massive Windows 8.1 touchscreen device will be a sight to behold.
More Curved Televisions
I don't really know why this would be better for the consumers, but the fact that it is technologically possible is pretty cool. Last year only a few manufacturers had it. This year, I bet there will be a few more.
8K Ultra-High Definition (UHD) Televisions
Are you still watching 4K television? That's so 2013! 8K will be the next big thing, with a staggering resolution of 4320p, or 7680×4320 pixels. I predict there will be a few of these sets on display at CES 2014.
Next Gen Game Consoles
It's XBOX One vs. PlayStation 4 in this battle of the gaming giants!
Sony PlayStation 4 USA Release Date: November 15, 2013
Microsoft Xbox One: November 22, 2013 (expected)
CEA Pushing New "High Resolution Audio" (HRA) Format
A couple of weeks ago, we reported on the new High Resolution Audio format that is backed by the CEA. Promising better quality than MP3, the new format is supposed to bring about better quality for newer devices. I wonder if any hardware will be on display supporting the new format.

With all of these technologies and a whole lot more, it remains to be seen which big thing will sweep the show this year. Still, there's a lot to look forward to at CES 2014! We look forward to bringing you detailed coverage of these and other stories.