The Future Of Optical Discs: 1 TB Discs from Fujifilm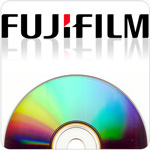 Japanese multinational company, Fujifilm, has recently announced that it is in the process of developing new optical disc technology. The company hopes to develop the technology fast enough to make a 1 TB disc ready for the market by 2015. The disc, which uses a special combination of recording methods to store memory, will end up costing significantly less than what Blu-ray discs run for in the market today.
With the new announcement from Fujifilm, you may just find yourself using one single disc for all your movies, music, files, and more in no time.
To get around the challenge of fitting a terabyte of information in an optical disc, Fujifilm combined two recording methods. The first method is the two-photon absorption method, ideal for reading discs that have multiple layers. The fact that in this method the reaction can be bound to a specific area of the laser's focal point allows for an increase in recordable layers. Fujifilm talks about combining the two-photon absorption method with "heat-mode recording" (a method that takes advantage of specific laser heat application to allow more efficient reads of layers) in order to develop disc layers than can hold up to 25 GB, a storage capacity that finds its equivalent with standard Blu-ray disc layers. When Fujifilm's optical disc is fully fleshed out using these two technologies, a 1 TB disc possessing a total of 20 layers per side is very feasible. If things proceed as projected for the company, it may be able to manufacture and release such optical discs by 2015.
In anticipation of the 2015 market release, Fujifilm has been fine-tuning the manufacturing process for the optical disc. The company is implementing the use of "web coating," a UV-curable resin adhesive, so that disc layers can be bound in significantly less time compared to Blu-ray production (58 seconds for a eight-layered optical disc vs. 147 seconds for a four-layered Blu-ray disc). Because of faster disc output, production costs and consumer prices for the 1 TB discs are projected to be lower than the same for Blu-ray. The prices are more comparable to the production and retail price of magnetic tape. According to Fujifilm, the optical disc technology it's developing can reach a storage capacity of 15 TB (in just one disc) at its most developed stage. In the meantime, keeping data on archival discs like the  MAM-A DVD-R should help keep the data until this new system goes to market.