Mitsubishi Archival BD-R XL 100 GB Discs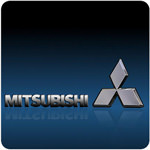 Mitsubishi Kagaku Media Co., Ltd., better known as Mitsubishi, has announced the release of a set of enterprise-grade Blu-ray discs. The discs, which were officially released during the month of September, are available for purchase and are specially made to service disc archiving systems. According to Mitsubishi, the Blu-ray discs are meant to last at least ten years, and projected times indicate that that's a conservative estimate.
Meant for the storage and safekeeping of official documents and sensitive business data, the Mitsubishi Enterprise Grade 100 GB BD-R BDXL complies with the stipulations set by the Optical Archive Group, or OPARG, an alliance group devoted to successful frame-working of disc archives. What this means is that Mitsubishi's discs are reliable and guaranteed to meet the qualities that most business and institutions demand from current archival discs and systems. Mitsubishi even states that its BD-R BDXL discs are best paired with Pioneer's recently released Blu-ray disc writers, the BDR-PR1M and the BDR-PR1MA. The company further comments that the Pioneer drives provide the ideal situation for burning data onto their enterprise grade discs, further ensuring their longevity as archival discs.
To ensure that the Blu-ray archiving discs are manufactured to the highest quality, Mitsubishi has been to subscribing to its own stringent RSER and Burst Error standards. The intended result is the production of discs that suffer minimal to no defects once the selected data had been burned, stored, and then played back or retrieved. Another advantage that the BD-R BDXL discs have is that they don't need electricity for long term storage. Some discs such as the MAM-A DVD-R do a great job of this and are easy to store.
More good news for consumers and Mitsubishi alike: according to accelerated tests, that the projected lifetime of the discs exceeds fifty years, even with minor exposure to less than ideal surroundings. (The ideal surroundings being 25 degrees Celsius and 50% relative humidity.)
There's no doubt that Mitsubishi has released a quality set of discs that complement ever increasingly durable and reliable disc archiving systems. The company's more than twenty years of experience with optical media plays to its advantage with these Blu-ray discs. Any combination with a compatible and equally reliable archiving system should ensure the safekeeping of valuable data.