Pioneer BDR-PR1M Archival Blu-ray Writer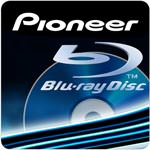 Pioneer has two new Blu-ray disc writers in line for release for professional applications. The target market for the disc writers are businesses, libraries, and museums; the goal, to provide a way to transfer and store critical data on archival Blu-ray discs. There are a number of Blu-ray duplicators that can make many copies of the archived data. The Pioneer models in question are the BDR-PR1M and the BDR-PR1MA. Both drives are capable of writing to BD-R, BD-R DL, and BD-R XL discs at a rate of 4x under CLV, or Constant Linear Velocity, and are designed to produce consistently high-quality Blu-ray recordings.
For Pioneer, developing its two new Blu-ray disc writers had very little to do with speed. The company opted to configure the disc writers at a rather slow reading and writing speed to make sure that the recording quality is consistent throughout the process of transferring data or from one disc to another. An improvement from the BDR-207 series is the inclusion of a more durable tray and dust resistance that's three times better. The BDR-PR1M and the BDR-PR1MA are essentially the same in design and function.
The only significant differentiating feature between Pioneer's two new disc writers is the fact that checking disc recording quality is possible only with the BDR-PR1M. The disc writer utilizes the RSER, or Random Symbol Error Rate, and a few other Burst Errors to check the quality of each Blu-ray disc that has been recorded on.
Both the BDR-PR1M and the BDR-PR1MA are scheduled for release by early November. Though Pioneer has not yet issued any sort of price list, reasonable estimates for the price of each disc writer are available. A price fixed of $2,829 is estimated for the BDR-PR1M; the BDR-PR1MA runs for significantly less at $1,414.
Eager to seize at a business opportunity, Mitsubishi Chemical has released a new type of archival Blu-ray disc, its 100 GB BD-R BDXL disc. Its new Blu-ray is compatible with Pioneer's two Blu-ray disc writers. Consistent with Pioneer's line of thinking, Mitsubishi Chemical's recently released Blu-ray disc boasts a lifespan of more than 50 years as long as the optical medium is stored at room temperature and at 50% humidity.