You Can Burn OS X Mountain Lion to a DVD!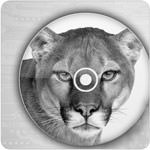 Ah, the versatile DVD! We think it is so old fashioned, but really, it keeps so much going – specifically the software that we love to use on all our devices. You can download the OS X Mountain Lion from Apple's App Store at any time after you have purchased it, but it is always useful to have a bootable disk at your disposal. You will not always be in a position to re-download the installation package every time you want it.
First, you need to download the OS X Mountain Lion to your Mac system. However, do not install it now, unless you understand the different options to install it. I will go over the download options below:

Using Lion Disk Maker
This is the simplest of them. Follow these steps to create an OS X Mountain Lion bootable DVD or USB flash drive using the Lion Disk Maker:
Installation media- you need at least 8 GB. So use an 8GB USB flash drive or SD card or a dual layer DVD because a single layer DVD has only 5GB space.
Download Disk Maker- the latest version is 2.0rc2. Install it
Run and it will show you the Mountain Lion request that is downloaded to your Mac. Click 'Create a Boot Disk' using SD cards or USB flash drives or 'Burn a DVD' as the case is. Soon you have everything.
Using the Built-in Disk Utility
You can also burn the OS X Mountain Lion using Apple's disk utility. Here, is how:
Look in Applications folder for the Mountain Lion installer. Right click on it and select 'Show Package Contents'.
Find the file 'InstallESD.dmg' from SharedSupport inside Contents.
Open Disk Utilities from the Utilities folder in Applications.
Drag and drop the DGM file into the left sidebar of the Disk Utilities window.
If you are burning to a DVD:

Insert the disc in the DVD tray
Select the DMG file in the left sidebar
Click on 'Burn'

If you are burning to a USB disc or SD card:

Insert the disc. Take care that there is no relevant data in it as it may get erase.
In the Disk Utility select the disc in the sidebar
In the Partition tab, select '1 Partition'
Choose 'Mac OS Extended (Journaled)' as the format type
Click on options and choose 'GUID partition table'
Hit apply, and the disc will be formatted for installing the Mac in it
Now in the Restore tab, select the source as the DMG file and the disc as the destination.
Click on 'Apply'
Now you are done with it and thus succeeded in creating an OS X Mountain Lion bootable disk.