How to Burn Your Blu-ray Disc To iTunes 1080p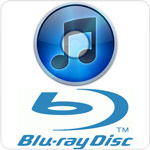 You have your Blu-ray disc movies. You love them! They give you great detail, rich dark hies and sharp bright colors. There are no details that can escape, even an aging actresses wrinkles – to her dismay. We recently posted about the difference between the new iTunes Hi-Def 1080p format and Blu-ray qualities. But what if you want to make your own Blu-ray portable? Download it!
Apple's iTunes 10.6 now supports 1080p videos and it's time that you took advantage of this feature. You can now enjoy the movies from your Blu ray discs downloaded on your iPad and iPhones' cool retina display. Here's how you do it, below.
Download the software Pavtube Blu-ray Ripper or its free trial for Windows or Mac. This Blu-ray ripper will rip DVDs and Blu-ray Discs (BD) and convert it to formats that will work with Apple TV, iPhone, iPad, iPod or even Android smartphones and Nintendo Wii.
How to Convert
Install the latest version of the Blu-ray Ripper software i.e. Pavtube Blu-Ray to iTunes Converter in your PC or Mac and launch the software window:
Place the disc in the BD drive. Click on 'BD/DVD Folder' icon on the top, open the BDMV folder, and click 'Choose'. Now the Blu-Ray movie loads to the ripper. You can also select only one main movie from the list if you want and "Uncheck all."
Select the format from the dropdown menu below has the option to select ripped formats for specific gadgets. Select 'HD Video' and then opt for 'H.264 HD Video (*.mov)' which is fully compatible with iTunes.
You can select the output format folder or else it will be saved in Pavtube folder in My Documents in PC or the desktop in Mac. You can also the option to use the subtitles in the converted video. You can choose iPod, Apple TV or iPad format as per your needs.
Customize video and audio parameters after clicking on the "settings" option.
Click on Convert and you get your ripped video.
Exploring the Options
Now let us see how to adjust the format to suit our needs:
Click on the Settings button next to the format box.
Note that this is for advanced users.
However, you can change the video settings like resolution, frame rate, bit rate, and video size or audio settings like for Apple TV 3 Dolby Digital codec is aac, sample rate is 48,000HZ, Bit rate is 160,000 bps and channels Stereo is used.
Downloading to iTunes
Open iTunes to drag and drop the converted videos to the movie library. Now, all that, you need to do is to connect your device and copy or synchronize the files.
How did it go? Let us know what other ways you have found to make your Blu-ray movies portable in the comments below.