Blu-ray Discs Still Growing – Sales Increase 13%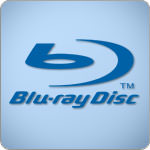 Despite the popularity of online content streaming giants, like Netflix, and potential upstarters, like UltraViolet, some consumers still prefer physical discs to digital content when it comes to enjoying movies and television series. The preference is substantiated by the fact that Blu-ray disc sales from the first half of the year increased 13% compared to last year's first half figures. According to the Digital Entertainment Group (DEG), the increase in Blu-ray disc sales helped stabilize the home entertainment market for the first half of the year.
There was also a remarkable jump in profits for digital distribution – a 21.86% increase, to be exact. Electronic sell-through (EST), a digital media distribution method where consumers pay a fee to download digital content to a hard drive, played a large role in the digital distribution growth. The user-friendliness and ready availability of sites that utilize EST help draw more consumer participation. As a result of the these characteristics, more consumers are warming up to the idea of streaming content online, using cloud-based storage, and purchasing digital versions of their favorite entertainment titles.
Consumers Still Prefer Discs
An encouraging example of this trend happens to be the new licensing system UltraViolet. The cloud-based licensing system recently reported an acquisition of more than 4 million accounts. Though the increase in EST has been impressive, Blu-ray sales figures clue people in that profits in home entertainment are still dominated by traditional and physical methods of distribution. It can't be ignored that consumers still largely prefer discs over digital.
The increasing availability of catalog titles in the Blu-ray format is ensuring the sustained surge of profits for the format. Recently, a 26% increase in catalog titles has been noticed. So not only are Blu-ray sales surging, but they are also driving consumers to invest more on Blu-rays than DVDs.
Blu-ray Replaces DVD
As a result, Blu-rays are now the new standard in home entertainment, robbing the DVD format of its previous spot. Blu-ray's dominance also contributes to the rising number of homes equipped with Blu-ray compatible electronic devices. 1.4 million Blu-ray players were sold in the second quarter of 2012, setting the current number of households with Blu-ray compatible devices over 4.2 million. And because Blu-ray translates into high definition, it comes as no surprise that over 4.6 million units of HDTVs were sold in that same quarter.