New Anti-Piracy Warnings on DVD and Blu-ray Discs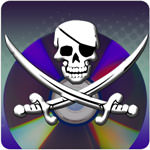 DVD piracy is undoubtedly squeezing out millions from film industry revenue in the US, as is elsewhere. It is amusing that anti-piracy warnings are attached to DVDs and Blu-Ray discs that are bought legally, which makes it like telling buyers not to take what they are paying for! However, it is about making a statement and telling people that what they will have to face if they look for pirated items. That is exactly what the US authorities are trying to do seeing that, in the past couple of years, more than 750 sites were seized for copyright infringement.
John Morton, the Director of Immigration and Customs Enforcement says that the law enforcement must always try to 'expand how it combats criminal activity'. A critical entity of this effort is education and public awareness, and rightly so. The new antipiracy warnings are part of the heightening efforts of the government to deal with the menace of piracy in the digital world. New releases from six premier movie studios is said to use these new messages on their new releases.
Two messages will now be shown while playing the disc- one to 'warn' and the other to 'educate' as Ars Technica puts it. The warning notice becomes the copyright infringement notice telling you that any unauthorized distribution or reproduction will be punishable up to 5 years in prison and a maximum of $250,000 in fines. It sports the usual FBI seal with a foreground saying 'FBI antipiracy warning' and a new Homeland Security Investigations seal. Like the older warning messages, these messages are also, not in the public domain, and only main movie studios of Motion Picture Association of America have been permitted to use them.
There is; however, nothing new in the copyright infringement notice and will certainly be looked over while it is displayed. Nevertheless, the message to 'educate' will strike the mind because it promises to explain how piracy affects the economy and more so because the two messages will be displayed for 10 seconds each back-to-back just before the main video plays. Beneath the logo of the National Intellectual Property Rights Coordination Centre, it is written- 'Piracy is not a victimless crime.' In addition, you will not be able to skip or cut the messages- it has been made sure of!