Convert Blu-ray To Digital Files For Personal Playing Anywhere You Go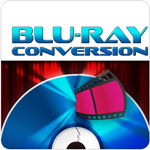 Watching Blu-ray on your player is great. High quality video looks great so why not have it everywhere you go? For one, your iPad does not play Blu-ray discs. Even though you bought the disc, you can't conveniently play it on your other digital devices unless you copy the content for your other tech tools. Please note, using ripping software should only be done for content you have purchased yourself and not distributed.
There are a number of ways you could rip the content from your Blu-ray collection to play them in your car, laptop and even your smartphone. This is made possible by changing the format of the files to more common formats such as .avi without the loss of quality.
Steps:
Initially, you will have to rip a movie to make it Blu-ray with the help of MakeMKV. Once you begin this process, select 'open disc' option that will show you list of the movies available on the disc. You will have to choose one and then select 'Make MKV' option finish it.
Then it comes to the open source video encoder, Handbrake, where you will have to select the resolution of this Blu-ray. Though usually the resolution of Blu-ray is 1080p, you can also have a choice of 720p resolution. This can be done by selecting an appropriate option from 'picture settings' menu.
In this last step, you will have to ensure and adjust the quality settings as per your requirements. MKV is an open source alternative and thus is the most popular one. Along with it, H.264 is a standard video codec while AC3 is a regular Audio Codec that is selected. Quality of the codec is also to be selected.
Follow this great post for a complete guide.
Once you are done with all these settings, depending upon the settings you have selected, a ripped version of a Blu-ray will be made available for you!