How to Burn CD/DVD Discs on a Mac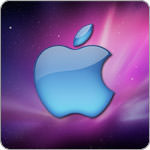 If you are one of the millions of people who use an Apple computer, you may be wondering about the best way to burn your master CD and DVD discs. Whether you use a Mac, Windows, Linux, or something else entirely, creating good master discs is the first step towards a successful duplication project.
What we're going to do is look at the steps required to create a quality master disc for your CD duplication or DVD duplication project. This writeup is intended for users who are running Mac OS X on their G5, Mac Pro, or iMac desktop as well as Macbook users with CD/DVD recorder drives.
Every project begins with some type of content, so I have divided the rest of the article up based on the type of content you will be burning.
How to Burn Audio CDs on a Mac
There are two main types of CDs: audio discs and data discs. Audio discs consist of songs or spoken recordings and can be played back in a CD player such as a boombox or in your car. One of the most popular programs for recording audio CD masters on a Mac is iTunes. This program's drag-and-drop interface allows you to quickly compile a playlist of songs and write the files to a CD.
Before recording, we need to make sure that iTunes is configured correctly. First, we'll need to open iTunes. If you don't see the icon on the Dock, check for it in your Applications folder. From the menu at the top of the screen, select Preferences > Advanced. On the "Burning" tab, iTunes will display options for recording audio discs.
You can choose whether or not to have gaps between the tracks, as well as set the maximum record speed for burning. Personally, I recommend setting this to 24X to reduce the potential for errors during recording.
Finally, drag your desired audio files into a new playlist. Remember that the total time for a CD cannot exceed 79 minutes and 59 seconds. With the tracks in order, click the "Burn Disc" button in the lower right corner of the screen. iTunes will prompt you to insert a blank CD-R disc into your computer's optical disc drive. iTunes will display the time remaining and the disc will show up as a new device when finished.
How to Burn Data CDs on a Mac
Besides music, you may wish to create a master disc that contains data such as photos, software, or other digital content. On a Mac, simply insert a blank recordable CD disc into the computer's disc drive. The disc's icon will appear on the desktop, and double-clicking it will open a new window in the Finder.
Drag the files you wish to record into this folder. When finished, click the Burn button and the files will be written to the disc. Burning discs through the Finder is fine for most users, but people who desire more features and options will definitely want to check out Toast from Roxio. This suite of programs can burn and play nearly every type of disc format imaginable.
How to Burn DVD Videos on a Mac
Recording a DVD master on a Mac is an important step to know for any video project. If you edited the movie on the same computer, the program you used may also include the option to burn a master. If not, simply import your finished video into a program such as iMovie or DVD Studio Pro.
Pop in a blank DVD-R disc and follow the program's instructions for creating a DVD master. Both programs have a button to burn the project window to a DVD, and both have the option to create a menu.
How to Burn DVD Data Discs on a Mac
Burning data on a DVD-R disc using a Mac is a very similar process to the one used for burning CD-R data discs. In this case, I recommend using the built-in burning capabilities of the Finder or purchasing a copy of Toast for more advanced features.
I hope this article has given you a good overview of what types of programs to use for creating reliable master discs for your CD and DVD duplication projects.