MGM Offers Classic Movies with Manufacturing on Demand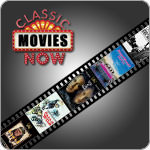 When DVD movies first went on sale in the US in 1997, major movie studios hoped to attract customers to the new format by re-releasing classic movies and films on DVD. This tactic proved effective and since then, many classic movies have been re-released with restored picture and sound quality and bonus materials. However, there are still plenty of movies which have not yet made the jump to DVD. Now, MGM Home Entertainment is looking to change that with their latest innovation: Classic Movies Now.
As one of the largest movie studios in the world, Metro-Goldwyn-Mayer (MGM) owns the rights to thousands of movies and films. This includes a large library of classic, vintage, and forgotten movies starring now-famous actors and actresses. While the bulk of home movie sales are new releases, there is still a demand for these silver-screen spectaculars among movie collectors and enthusiasts.
In many cases, the costs of re-releasing a movie on DVD may exceed the sales generated by such a niche title. Sadly, the costs of production are keeping many classic movies from a DVD release. At least, that was the case until recently.
A new program from MGM Home Entertainment aims to bring classic and vintage movies direct to consumers using Manufacturing-On-Demand to keep costs down. Here's how it works:
The traditional method of producing a for retail sale involves transferring the original film to a digital format and then sending it to a DVD replication plant for mass production. Replicated discs are usually produced in quantities of 2,000 up to a million discs or more for major releases.
Movie studios need to forecast sales based on market research and then manufacture discs accordingly. This is tricky because it could mean financial losses if the studio under or over-estimates the sales figures of a particular title. There was always a risk that a studio might produce 50,000 copies of a movie and only sell 7,000, or that they might produce 10,000 and get orders for 30,000.
With Manufacturing on Demand, those worries are a thing of the past. MGM will be saving money by only producing discs for customers as they are ordered. This allows them to allocate fewer resources to less-demanded movies and more resources towards popular movies.
MGM has this capability to release its classic movies "on demand" thanks to specialized DVD replication equipment Allied Vaughn. Their machines connect a DVD producing machine to an order processing server. As soon as the order comes through, the disc is produced and is readied for shipment.
The role of small-run disc production has traditionally done by DVD duplication towers. Small-scale replication is a major change for the industry, and a gamble for MGM Home Entertainment. Who knows, if this system pays off, perhaps other studios will follow suit.
For now, you can check out ClassicMoviesNow.com to browse and order from their catalog of 200+ films. Everything from westerns to horror movies can be found, with more titles slated to be added later this year.