Back It Up with Blu-ray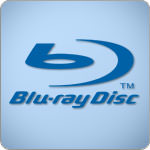 The Blu-ray disc format is more than just a way of watching movies in high definition – it can also be used for backing up computer files and data. Blu-ray discs offer an affordable way to back up large amounts of information quickly and easily.
Creative professionals such as video editors, graphic designers, and photographers know what a precious commodity storage space can be. As cameras increase in resolution and clients demand more projects done in high-definition, the file sizes of everything from still images to videos are growing larger every year.
That's where Blu-ray discs come in. They offer 25GB of space on a single layer disc and 50GB of space on a dual layer BD-R disc. That's a fantastic amount of storage space at a cost per gigabyte far below that of most computer hard drives.
Blu-ray discs are also more portable than a hard drive and less prone to failure as a disc has no moving parts. Any fears about discs getting scratched can also be put to rest, because single and Blu-ray dual layer discs have a special hard coating that offers superior protection of the data layers.
Of course, Blu-ray discs are also useful for backing up data outside of the creative industry as well. Businesses can benefit from the low cost and ease of use of BD-R and BD-R DL discs when making backups of servers. It's a good practice to get into backing up email messages, documents, and databases on a regular basis.
Recordable Blu-ray discs are available with a variety of different surfaces to meet the needs of different customers. Some of the most affordable BD-R discs feature a shiny silver top surface, which is best suited for use with adhesive CD labels or with a monochrome thermal printer such as the Rimage Prism.
For a more professional look, try inkjet printable BD-R discs. They offer the same great storage and reliability as a regular BD-R disc, plus they can be printed on directly in an inkjet disc printer such as the Primera Bravo, Microboards, or Epson DiscProducer.
Finally, thermal printable Blu-ray discs have all of the benefits of Blu-ray plus compatibility with thermal disc printers such as the Rimage Everest and TEAC P-55. The specially coated surface of the discs allows for photographic-quality prints with the best color and durability.
For business or for private industry, whether single layer or dual layer, and no matter what type of print requirements you have, there's no better way to back up your data than with Blu-ray!