One-Blue Aims to Simplify Blu-ray Licensing Process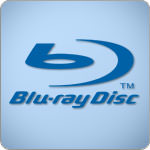 Over the past several months, we've written about Blu-ray disc authoring a number of times. It's a question that keeps coming up because the steps to creating Blu-ray discs can be confusing, especially if you have not worked with licensing in the past. Now, a new company is hoping to make the process of Blu-ray patent licensing a whole lot easier.
The Blu-ray disc format was originally created by the Blu-ray Disc Founder group in 2002, which was renamed the Blu-ray Disc Association in 2004. This is a group of hardware manufacturers that includes Sony, Panasonic, Pioneer, Philips, Thomson, LG, Hitachi, Sharp, and Samsung. No one company owns all of the patents for Blu-ray technology, and as a result it can be difficult to obtain the proper licensing when developing new hardware or content for Blu-ray.
Even something as simple as producing a replicated Blu-ray disc can be troublesome because of the licensing involved. All replicated (sometimes called stamped or pressed) Blu-ray discs are required to have AACS copy protection and other approvals before they can be manufactured. This is vastly different from DVD, where copy protection such as CSS and MacroVision were optional choices.
A new company called One-Blue has announced that they intend to become the premier one-stop shop for Blu-ray patent licensing. Located in New York, NY, One-Blue already has the support of major manufacturers such as CyberLink, Hitachi, Panasonic, Philips, Samsung, and Sony. It helps that One-Blue's CEO Roel Kramer was formerly the head of the Blu-ray Disc Association for the past four years.
If everything goes according to plan, One-Blue will open its doors for business on Friday, April 1st, 2011. This spring, everyone from hardware manufacturers to content producers will enjoy the convenient flat-rate pricing structure laid out on One-Blue's website.
Royalty rates for Blu-ray replication will be a paltry $0.0975 cents per disc. Tentative prices for licensing Blu-ray players, burners, and software have already been posted on the company's website.
Hopefully this new company will give content producers the incentive they have been waiting for to make the switch to Blu-ray. Instead of navigating a maze of forms, instructions, and fees, movie studios and other producers can go straight to One-Blue for an easy solution.
Of course, these restrictions only apply to organizations who wish to produce replicated Blu-ray discs. Consumers and professionals can avoid the hassle and fees of licensing by recording their own Blu-ray discs. Companies such as CDROM2GO offer all of the equipment to do it yourself including Blu-ray disc duplicators, storage cases, and blank Blu-ray media at wholesale prices. In the meantime, we'll keep you updated on One-Blue as more information becomes available.