The Blu-ray Authoring Process Explained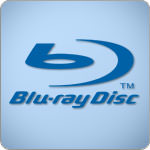 With so many video producers making the switch to Blu-ray discs, we have been fielding a lot of questions lately about Blu-ray authoring. What are the requirements for creating a Blu-ray master disc, and how do you go about doing it? Well that's exactly what I am going to talk about in today's post.
The first thing to do is to get your video project in order. When recording, make sure to use the highest quality settings available on your camera. Next, transfer the footage to your computer for editing. At this stage you can add music, special effects, and cut out the parts you don't want to keep. Now, it is time to start thinking about how to distribute the project.
The replication process is used for producing discs in large quantities, such as 1,000 pieces or more. This produces a "stamped" or "pressed" disc with a very professional appearance. When you purchase a movie or TV show on Blu-ray from a retail store, the disc inside was manufactured using replication.
Producing a master disc for replication used to be a fairly simple process with DVDs. With Blu-ray, authoring a disc for replication is much more complicated. For example, one could choose whether or not to protect a DVD against illegal copying by using CSS encryption. With Blu-ray this is not a choice. All replicated Blu-ray discs are required to use a copy protection system called AACS.
AACS stands for Advanced Access Control System, which is a system of digital rights management (DRM) for optical media. This system uses up to four different encryption keys on each disc. These include the Volume ID, the Media Key Block, the Encypted Title Keys, and the Encrypted Content. All of these must be decoded properly by the player hardware in order to view the movie.
Obtaining the proper keys to produce a replicated Blu-ray disc does not come cheap. The first required license is an AACS Content Producer License, which costs $500 dollars per year. Next, an AACS Title Key Certificates must be obtained for each glass master at a cost $500 dollars per disc. Finally, a royalty of $0.04 cents is required for every disc produced. So, a production run of 2,000 discs would cost approximately $1,080 in licensing fees.
With the licenses obtained and the video content ready to go, a glass master disc can be produced. This original disc will be used as a stamper to shape hundreds or thousands of copies of discs during manufacturing. The manufacturing process itself typically takes 7 to 10 days to complete.
If this all sounds like a lot of trouble, remember that you don't have to struggle to get your discs produced. Companies like CDROM2GO will assist you with all of the details of your Blu-ray replication job. If you are looking to avoid the fees associated with replication, CDROM2GO also offers Blu-ray duplication services with Express Turn times. For complete details including pricing and available add-ons, please visit CDROM2GO.com today!