Buyer's Guide to Printable CD Media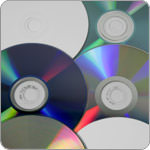 There's an old saying that "first impressions are lasting impressions." It is important for every company or organization to make a strong first impression, no matter what industry you are in. It doesn't matter if you are a small community church or a Fortune 100 company: if you hand your customers and clients a poorly printed CD (or worse, one labeled with a permanent marker), you are not making a good first impression.
The truth is that it's hard to top a professionally printed disc. But what if you could have the high-quality results of a professional print job without spending a fortune to outsource your discs? You can if you print them yourself, which is why many organizations have turned to producing their own discs in-house.
Getting started printing your own discs is not as scary you might think. You will need a CD/DVD printer, but that is beyond the scope of this article. Please read our other articles for advice on choosing a printer. The point I want to emphasize here is that it's not about how much you can afford to spend on equipment. The most important part of disc printing is picking the correct discs for your needs.
There are a lot of different types of printable CD media out there. If you don't choose the right kind of discs for your printer, you could end up paying too much or with a stack of bad prints that you cannot use. Fortunately, we have put together this guide to help you choose the right discs for your needs.
The most basic type of CD-R discs have a silver lacquer coating on top. They are inexpensive to purchase and work very well with monochrome thermal disc printers such as the Rimage Prism and the TEAC P-11. These "shiny silver" CDs are also a great choice if you are using adhesive CD labels.
The next type of disc is the inkjet printable CD-R. These discs feature a white or silver coating on top of the lacquer layer. When run through a specialized CD/DVD printer, artwork and text can be printed directly on the disc's surface.
There is a variation of the inkjet printable disc where the printable area extends all the way to the center hole. These hub-printable discs feature a larger print area than a standard size disc, which is a great choice for photo-realistic inkjet printers such as the Primera Bravo Xi and the Epson DiscProducer.
Another version of the inkjet hub printable disc is intended especially for high impact prints. These discs feature a special coating on the print surface that repels water. Different manufacturers of discs have different names for this technology, such as Water Shield by Taiyo Yuden, Aqua Guard by Primera, and Smudge Guard by US Digital Media. The high-gloss appearance is remarkable, however it does come at a premium price.
Finally, thermal printable CD-R media is intended for use in machines such as the Rimage Everest and TEAC P-55 thermal disc printer. Thermal discs have a smooth, glossy coating available in both white or silver. They are available in standard and hub printable versions. Water shield coatings are not necessary for thermal media as they are already highly water resistant due to the print process used. The cost per disc is typically a few cents above the cost of inkjet printable discs.
As I mentioned earlier, it really is all about picking the right type of discs for your printer! After reading this article, I hope you have a good idea of what to look for when shopping for printable CDs. Thanks for reading!