Blu-ray Discs Expand to 128GB with New BDXL Format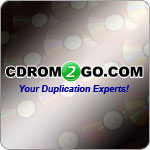 Recordable Blu-ray discs are an impressive technology that would not be possible without the support of the Blu-ray Disc Association. More than 80 hardware and software companies make up the Blu-ray Disc Association, which has the goal of promoting the use of Blu-ray discs throughout the world.
Earlier this month, the BRDA announced that it had approved the specification of a new extra-large capacity Blu-ray disc called "BDXL." The new discs will have a capacity of approximately 128 gigabytes.
To put that into perspective, 128 gigabytes is equivalent to approximately five standard BD-R discs, 28 DVD-R discs, or 187 CD-R discs. This is a mind-boggling amount of storage to fit on a single disc!
An advance in optical storage technology has made these extra large Blu-ray discs possible. According to the BDRA's press release, the new discs will incorporate up to four different data storage layers on the bottom side of the disc. Currently, DVD and Blu-ray recordable discs are only available with a maximum of two recording layers.
The new discs are not without their drawbacks, however. One problem is that they will not be compatible with the existing Blu-ray players many of us have in our homes and offices today. Unfortunately, firmware updates will not be sufficient to upgrade the current generation of Blu-ray duplicators and devices to work with the new discs.
Also, it is likely that if and when BDXL discs make their commerical debut, they will be prohibitively expensive at first. Standard Blu-ray discs are just now becoming affordable after a couple of years on the market. The combination of these factors means that while Blu-ray XL discs sound like an excellent solution to high-capacity storage, it may take a while for them to catch on in the marketplace.
In addition to BDXL, a second type of disc called an Intra-Hybrid Blu-ray was also announced. Known as IH-BD for short, these discs will function as both a rewritable BD-RE disc and a read-only BD-ROM disc. When produced, this will be the first hybrid, high-definition disc to come along!
The IH-BD standard will open up the Blu-ray format to new uses that I can only imagine today. Perhaps it could be used for updating and validating software installations for computers, or for a new level of protection when releasing movies for retail sale. The possibilities for saving, distributing, and editing content are nearly endless.
The future of optical storage is coming, and I have to say that based on this press release from the Blu-ray Disc Association, it sounds pretty darn cool!