Pioneer Speeds Up Blu-ray with New 12X Recorder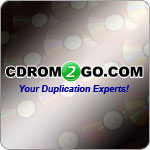 For decades, Pioneer has been recognized as a leader in the world of optical storage. The announcement of a new 12X Blu-ray recorder is just one more jaw-dropping example of Pioneer's commitment to innovation.
CDRInfo is reporting that the new burner, known as the BDR-205, will write to single-layer and dual-layer Blu-ray discs at a maximum speed of 12X. Let's pause for a moment to break down this tremendous achievement for what it is.

Bear in mind that a measurement of "X" or "times" is the minimum amount of bandwidth needed to record information on to an optical disc. It is also important to mention that speed ratings for recording drives do not use the same scale.
For example, a 1X CD burner records approximately 0.15 megabytes of information per second. Most CD burners these days (including the ones in our Accutower CD duplicators ) record at 52X, or 7.99 megabytes per second. These ratings differ from DVD burners, which use an entirely different baseline for its rating of "1X."
A 1X DVD burner records information at 1.35 megabytes per second. A typical DVD burner, like the ones in our Accutower DVD duplicators, can record at 18X, or 24.3 megabytes per second. This is much faster than a CD burner, but it still seems like a tortoise compared to a Blu-ray drive.
A 1X Blu-ray drive will record information at 4.5 megabytes per second. You'd be hard pressed to find a 1X Blu-ray drive today, because they have been replaced by faster and newer models. Currently, the fastest Blu-ray recorders (including the ones in the Accutower Blu-ray duplicator towers) are rated at 6X, or 27 megabytes per second. Wow!
27 MB/s per second is very, very fast for an optical disc being recorded by a laser pickup. And now we have this announcement that Pioneer has launched its first 12X Blu-ray burner overseas! That's twice as fast as drives are right now. Just let that sink in for a minute.
With a 12X recording speed, the BRD-205 will be pulsing its laser at an astonishing 54 megabytes per second. That's more laser action than the first Star Wars trilogy! At these tremendous speeds, this drive would cut the time it takes to record a full 25GB Blu-ray disc down to just eight minutes. But of course, we would expect no less from Pioneer.
This new Pioneer Blu-ray burner is not available in North America yet, but it is scheduled for a US release in early 2010. Maybe there will be a new 12X version of the Accutower Blu to follow! I'll keep you posted.