Exclusive Coupon Code for CDROM2GO Blog Readers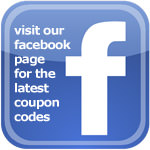 To celebrate our 50th blog post, we have decided to reward our loyal readers with an exclusive discount! It doesn't take a detective to see that our blog readers are very important to us. We would like to thank them with this limited-time offer.
To stay up to date on the latest CDROM2GO coupon codes, please visit this special page on our site. You will find links to our email newsletter, FaceBook page, Twitter account, and other places where we publish discount codes and promotional codes.
Over the past six months, we have tried to keep our blog articles informative as well as entertaining. We have covered everything from industry news to product reviews to up-and-coming technologies here at CDROM2GO. It is our dedication to you, our customer, that drives us to provide you with the latest information and the knowledge of our experience through the casual format of a Blog.
We also wanted to provide a way for our customers to interact with us and really tell us what they think. If you stopped by today to pick up the Coupon Code, I'd like to ask you to please take a moment and let us know how we are doing. What can we do to improve, or what are we doing right?
You can post a comment to any article by clicking on the "Comments" link at the bottom of each post. No registration or sign-up is required to post a comment. As Holmes would say, "It's elementary!" Remember to keep checking back for more exclusive offers only on the CDROM2GO blog!
Remember, you can get the latest discount codes from CDROM2GO when you join our email newsletter. This weekly bulletin features new products, news, and of course, special codes for big discounts! Subscribe to our email newsletter today! It is free and you can remove yourself at any time.
We will also be posting discount codes from time to time on our Facebook page at: https://www.facebook.com/cdrom2go, so be sure to stop by and Become a Fan of us if you want to stay up to date on the latest news. Thank you!