Why are New Duplicators Worth It?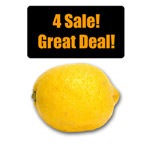 Just the other day, I was browsing eBay and came across some used standalone duplicator towers for sale. If you're looking to save a few bucks these days (and who isn't?) you might be considering a used DVD/CD duplicator instead of a new one. Though it may seem like a good idea, buying a used duplicator can be more of a risk than a bargain.
Many of the machines I saw on eBay were ancient relics that had obsolete hardware and components. Believe it or not, duplicators have come a long way in the last few years. Nobody wants to get stuck with a machine that's missing critical features found in today's newer duplicators. Nobody wants a lemon!
For example, some older towers may have low speed burner drives that cannot handle dual-layer DVDs. They often have clunky menus that are difficult to navigate as well. Newer machines like the Accutower by US Digital Media have the latest and greatest drives paired up with an easy to use 4-button controller for the best performance and operation.
The truth is that you cannot get a real Golden Delicious apple at a lemon price. Here are some more reasons why purchasing a new tower is a better idea than purchasing a used tower:
Warranty
· New DVD/CD duplicators from CDROM2GO come with a 1-year warranty that includes parts and service (extended warranties are available)
· Used DVD/CD duplicators often come with limited warranties or none at all
Technical Support
· Every piece of equipment purchased from CDROM2GO includes free lifetime technical support with real people, not an automated system
· Used equipment may no longer be supported by the manufacturer
Latest Technology
· CDROM2GO duplication towers have the most up-to-date drives, controllers, and firmware in the industry
· Older machines may not support newer media types and write speeds
Reliability
· Accutower duplicators are burn-tested before they leave our facility
· Secondhand duplicators are a gamble when it comes to reliability
Peace of Mind
· Our brand new towers have a superior long-life capacity over used machines
· Used duplicators may have been subject to heavy duty use, especially older towers
Now I'm not saying it's a bad idea to buy anything that's used. Buying used or pre-owned cars is a great way to reduce the cost of purchasing a vehicle. However, a duplicator is different from a car. There is no history report available and no way to tell how much a tower has been used or abused just by looking at it. Why take a chance on an unknown, when you could rest easy knowing that you got a quality duplicator from CDROM2GO?
If you are still not sure about purchasing a brand new machine, why not look into our factory-certified refurbished equipment? There are plenty of great deals on overstock and pre-owned duplication equipment in the CDROM2GO Clearance Center.