Last week we answered a burning question: Are discs a thing of the past (Spoiler alert: They aren't!). Physical media is going to continue to be a huge part of our cultural landscape for years to come. The big question to ask isn't if discs will still be around, but WHICH discs will rule the world of tomorrow?
Anyone who's owned an extensive home movie library knows that the struggle is real: Formats change! Today's top of the line disc collection is tomorrow's bargain bin liners. At one point VHS was the be-all end-all of movie formats, until the DVD came along. And though DVD held onto the throne for a long time, it eventually got overthrown by the superior storage capacities and picture quality of Blu-rays. But Blu-rays have been around now since 2006: A decade is practically a lifetime, when it comes the life expectancy of media formats. So as the Blu-ray approaches the twilight of its life, what will come along to replace it?
Ultra HD Blu-ray
Also known as "4K Blu-ray", this is the format that industry experts have declared the format of the future. The Ultra BDs are designed to work in conjunction with 4K TVs, taking advantage of their picture quality and features in ways that current Blu-rays and DVDs simply can't do. The difference in quality between Ultra HD and standard BD is supposed to be just as huge as the difference between BD and DVDs!
What makes this new format stand out? For starters, a superior picture quality, thanks to a resolution of 3840 x 2160, along with higher frame rates (up to 60 frames per second!). This is why industry experts think that Ultra HD will be a strong format: Because while 4K streaming is available, you'll still have to deal with the lag times and occasional reduction in picture quality that is a common problem for ALL types of streaming. Ultra HD offers a full 4K viewing experience with zero lag or inconsistent visual quality.
They don't just look great: Ultra HD discs are also being designed to sound fantastic, thanks to their object-based immersive sound! Many of the discs will be printed with Dolby Atmos or DTS:X, giving these discs movie theater quality sound. The discs also have greater storage capacities, ranging from 50GB with 82 Mbit/s all the way up to 100GB with 128 Mbit/s. These discs can pack more media on them than anything else on the market! Instead of having to buy huge box sets with dozens of discs, Ultra HD can pack entire seasons of TV shows in just a couple of discs.
But one of the most exciting features about this new format is its compatibility with mobile devices. Ultra HD discs come with an optional digital bridge feature: This allows you to copy Ultra HD Blu-ray content to an external hard disk drive and to portable devices! Instead of dealing with the hassle of digital copies and download codes, you can directly copy your Ultra HD media and take it on the go with you! This is especially great news if you're a movie buff who loves special features: Not only can you copy the films, you can also transfer features like deleted scenes and commentary tracks onto your mobile devices and enjoy them anywhere.
What Will Happen To Blu-Rays?
Don't worry about your Blu-ray collection becoming obsolete: Ultra HD Blu-ray players are designed to be backwards-compatible. That means they'll be able to play regular Blu-rays in addition to the next-gen Ultra HDs. Which is great news for Blu-ray fans: You won't have to upgrade your entire library the way VHS users did when DVDs took over the market.
On the downside, though: You won't be able to take advantage of any 3D capabilities your Blu-rays may have. Manufacturers like Samsung and LG are starting to phase out production of 3D TVS, and most of the HD Blu-ray players that are being produced are not 3D compatible.
And while all signs seem to indicate that the home entertainment industry will be pushing Ultra HD hard as the dominant format in years to come, it doesn't mean that they're going to stop releasing new Blu-rays overnight. Consider that in 2016, years after the Blu-ray went mainstream, that you can STILL buy brand new DVDs of films released this year. Consumers have grown accustomed to having an alternative when it comes to buying formats: Nobody wants to feel forced into buying a new format and ditching one that's served them well for over a decade.
Other Formats To Watch Out For
There is actually already another new disc format out there: Archival discs! First announced by Sony in 2014, this is a disc format that's intended for professional use. These are super high storage discs: The first releases of Archival discs can hold up to 300GB of data, while the second and third generations of Archival discs are expected to hold 500GB and 1 terabyte of data respectively.
The most interesting aspect of Archival discs isn't their huge storage capacities, but their longevity: Archival discs are designed to withstand serious changes in temperature and humidity, along with exposure to dust and water. They're made to ensure that the discs will be readable for at least 50 years.
The odds of Archival discs becoming a home disc format are slim: It's really intended for use by film companies, archival centres, and cloud data centres that are handling big data. But if you're in an industry handling vast amounts of data, you'll want to keep an eye on this developing format as it becomes more and more common.
What This Means For YOU
The launching of Ultra HD BDs is a great sign for the health and viability of physical media. While the music industry doesn't show any signs of replacing CDs in the immediate future as digital music is overtaking the market, the film and gaming industries aren't giving up physical discs in favor of streaming and downloads. If you're a business that produces CDs, DVDs, or Blu-rays, you're in luck: Even though digital media has never been more powerful, there's still a STRONG demand for physical media. And with the superior audio-visual quality promised by Ultra HD discs that digital copies can't hope to match, the disc duplication/replication industry will still be printing discs for years and years to come!
Do discs matter? It's a reasonable question to ask in 2016. Over the last few years, the world has seen a tremendous growth in digital media. More people are streaming and downloading than ever before. You may be wondering if duplicating or replicating discs for your business is worth the effort when so many people are getting their content from the cloud. The answer will surprise you: Physical media is still alive and well!
At CDROM2GO, we're all about keeping up with the times. We know how important it is to engage with our increasingly digital world. But we've seen just how lucrative and essential physical discs can be for our customers. There's still a huge demand across the world for tangible media you can hold in your hands. If you're a business involved in the distribution of information (either as entertainment media or for instructional purposes), you don't want to count out discs. Here are four reasons why discs STILL matter!
#1. They are cost effective
When it comes to manufacturing and distributing media, few things are as cost effective as discs. Producing large runs of duplicated or replicated CDs, DVDs, and Blu-Rays has never been cheaper, as our industry has evolved with the changing times to keep our prices attractive and competitive for our digital-savvy customers. This shifting of prices in the consumer's favor has also affected packaging prices. From paper sleeves to cardboard, from slim jewel cases to DVD cases, it has never been more convenient and cost effective to buy up large quantities of fully packaged and prepared discs than it is right now. This even applies to custom print work: You can get professional grade, full quality disc printing and inserts manufactured at an incredible value!
#2. People still value physical objects
Consider the vinyl album and the tape cassette. For a long time, people thought of them as dead formats. And yet look at the last few years: The LP market has been growing, and current musical acts are printing their works on LP AND cassette formats! And despite all the doomsaying that said that nobody would buy physical books after the creation of eReaders, paper books are still thriving and dominating the literary world.
Why do these supposedly "dead" formats stay vibrant and relevant in our digital world? Because you can hold them, you can touch them, you can hand them off to a friend without forwarding it in an email. Not everyone wants their favorite things floating in the cloud: There is still a very significant and large portion of the population that wants to own physical copies of their favorite media. By continuing to produce discs, you are creating something that people can hold onto and cherish.
#3. They Will Turn A Tidy Profit
One downside to our streaming/downloading world is that it's very easy to steal data. For media companies whose content and products are 100% digital, it can be hard to turn a profit when everything can be had at the click of a button from pirates, torrent-savvy customers, and other free riders. That's where the value of having actual discs comes in.
Will people still steal media, even if there are discs of it out there? Of course. But there are also plenty of people who are more likely to purchase those discs, because they want the superior audio/visual quality that comes from those discs. If you're a film studio putting out a run of Blu-Rays, there are going to be plenty of people who are not going to go to the trouble of ripping off a torrent of it when it's not going to have the same quality as the Blu-Ray. Touring musicians still see the value of producing discs for the same reason: They'll make more money from direct CD sales than they will from streaming or downloading sales.
#4. Discs Are Great For Marketing
Digital media is great for consuming content but terrible for raising awareness about your brand. A physical disc takes up space, it has a presence in your customer's life. Even a free promo disc can pay off big for your business in the long run, because it will hang around and remind your customer about your brand. It's easy to forget about links and free downloads and files in your emails. Those get quickly lost in the shuffle of our ever-expanding inboxes. But a disc? A disc takes up a tiny fraction of real estate in your audience's life. It's a seed that will slowly bloom into a sale, if you put them out into the world.
These are just four reasons of the many reasons why physical discs are still a hot commodity in our virtual world. If you want to find out more about how discs can help your business grow, or to find out more about our duplicating and replicating services, get in touch with CDROM2GO.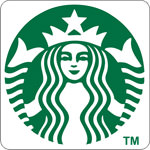 Global coffee giant Starbucks has announced that at the end of March 2015, the company will stop selling CDs in its stores. This is a major move by the Seattle-based company, which operates more than 21,000 locations worldwide, including more than 12,000 in the United States.
The compact disc market has been in decline for years, due to the popularity of paid music services such as iTunes and Google Play, and streaming services such as Pandora, iHeartRadio, and others.
Read more: Starbucks to Discontinue CD Sales in March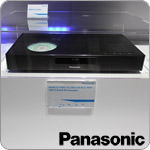 At the International CES show in Las Vegas, Panasonic demonstrated the World's First 4K Blu-ray disc player. This is a pre-production model and is not yet available on the consumer market.
This prototype integrates video processing and optical disc drive technologies that Panasonic has refined over many years, making it capable of reproducing 4K (3,840 x 2,160 pixel) high resolution video at up to 60 frames per second.
This marks a major advance in picture quality over current Blu-ray Disc players, and paves the way towards allowing consumers to enjoy the crisp, true-to-life quality of amazing 4K Ultra HD content in their own homes.
Read more: CES 2015: Panasonic Demos First 4K Blu-ray Player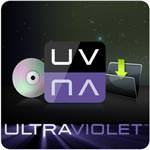 According to a recent survey from the NPD Group, the number of registered users for UltraViolet has recently topped 20 million accounts. This is a major milestone for the service, which has grown tremendously since it debuted in 2011.
2014 was a great year for UltraViolet, which saw its user base grow 33% from the same time last year. More than 15% of US households are now using the service, which is expected to continue growing in 2015.
Of the 20 million registered users, more than 1.5 million are from the UK alone. UltraViolet made its international debut in 2013 and is now available in 13 countries. Holland, Belgium, and Luxembourg were added this year. More growth in the European market is projected for 2015.
Read more: UltraViolet Reaches 20 Million Registered Users